Straight talk from Wolfshead Beardye
Hi. My name is Jack Brock and, on behalf of The Purazon Co LLC and the WolfsHead Beardye Team, I'd like to offer some straight talk about our products.

If you've tried Just for Men© or similar products with harsh chemicals, sooner or later you've experienced unpleasant side effects such as redness, itching, scaling and even open sores.

If that worked for you, fine, But for many men the result was a nasty, itchy allergic rash which went on for days or even weeks. Not pretty.

And no wonder. Read the label and you'll see a rogue's gallery of harsh chemicals like ammonia and coal tar derivatives. Applying it is like spraying Windex on your face--certainly not something you would ever consider doing.

Unlike Just for Men©, WolfsHead Beardye is free of harsh, allergy-causing chemicals.

Until now, your options were limited. Either you gave up or you kept looking for a dye without harsh, allergenic chemicals. Well, your search is over.

WolfsHead Beardye is a henna-based natural, hypoallergenic product with no irritating chemicals. Since it is a natural beard dye, WolfsHead Beardye doesn't have to be mixed. It comes ready to apply in a choice of six natural colors with complete application instructions included.

Stop looking older than you are. Or feel.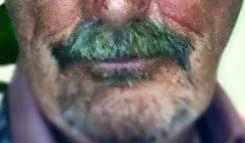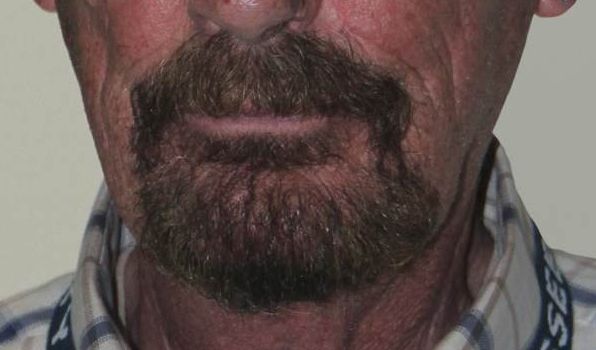 No harsh chemicals; no nasty allergic reaction.
No mixing.
Easy to apply.
Twenty plus applications for the average beard.
Five shades allow you to blend colors easily.
Natural looking results.


Hey guys, thanks for your prompt attention, and as far as I am concerned you do have an awesome product that has changed my life—so you are teetering on the brink of perfection!! - Dennis l., Fl